dead island 2 Curtis' Garage Key is an item that you will most likely want to find when exploring the Bel Air District in the video game developed by Deep Silver Dambuster Studios, as it allows you to unlock a new workbench and get your hands on the boosted perk .
Although Curtis' Garage Key in dead island 2 isn't an item you need for a specific quest, it's good to know where to find it, especially if you're aiming for 100% completion while exploring Bel-Air.
As such below dead island 2 Guide we will discuss the location of Curtis' garage key, where to find it and how to get it.
Dead Island 2 Curtis' garage location
Curtis' garage in dead island 2 is a small building northwest of Alpine Dr, in the middle of the Bel Air district.
The exact location can be seen on the map below and as you can see in said garage you can find a workbench where you can repair and upgrade your weapons.
After finding the building marked on the map above, approach the large mansion and finally begin The death of the party side quest.
By accepting The death of the party Quest you can enter Curtis' Mansion as the NPC will open the gates for you.
Once inside, you should walk around the mansion and find the garage. If you look around you should be able to spot a locked door that requires Curtis' garage key. Now let's see where to find it.
Where to find The Dead Island 2 garage key?
To find Curtis' garage key dead island 2you have to get into the garage by a different route, since the key in question is actually inside the building.
Therefore, start by pressing the switch on the garage wall between the two doors.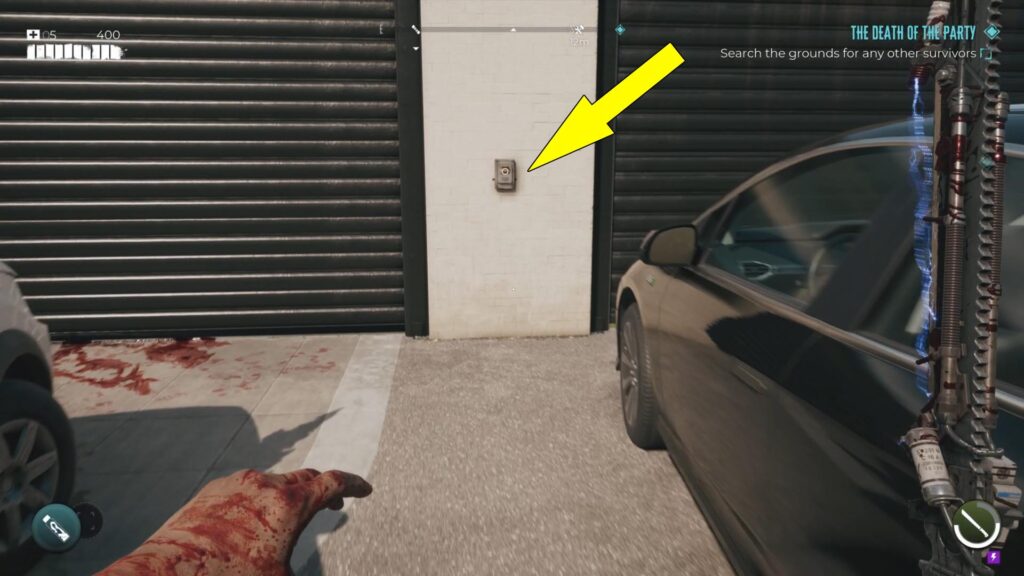 Stay alert because by pressing the switch you will open the door on the left and you will have to deal with several zombies.
Once you've sent them off, look around and you'll spot several wooden crates (see image below). Hit them multiple times with your weapon.
Now crouch and squeeze between the piles of objects to get to a hidden area where you'll find the workbench pictured below.
On the workbench you'll find Curtis' boosted perk and garage key. The latter can be used to open the metal gate on the right side of the workbench and thus return outside.
Now that you know where to find them dead island 2 Curtis' garage key will ensure you get all the crafting materials in the building, and don't forget to check out our wiki hub here for more guides and key locations.