ForzaHorizon 5 For the Speedzilla Dirt Racing award you must achieve 3 Awesome Speed ​​Skills in 3 minutes in a single Dirt Racing event.
At first glance, this task might seem incredibly complicated, mostly because you need to know which dirt racing event to play in order to complete it.
Since dirt events are about rough terrain, getting 3 speed skills in 3 minutes is also quite complicated.
That being said, and if you follow the FH5 Speedzilla award guide below, you'll be unlocking this Dirt Racing award in no time.
Location of the Forza Horizon 5 Speedzilla award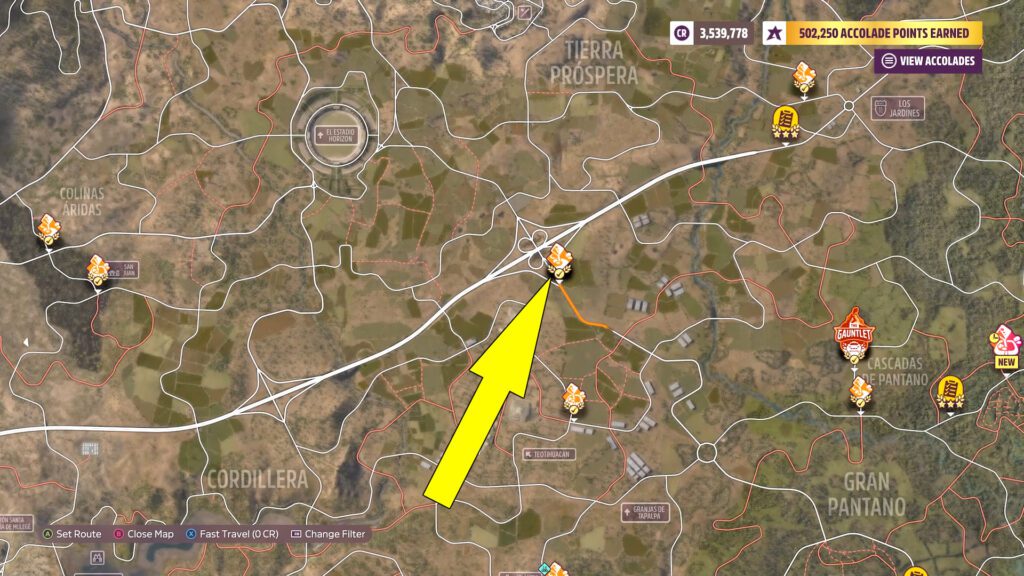 From the start it is worth noting that for the ForzaHorizon 5 Speedzilla Accolade, you don't have to play any of the dirt races that appear on your map.
You must play a custom race created by Reddit user Ceiyne. So if you don't want to fight the Speedzilla FH5 award, use its custom race as the award clearly mentions that you have to play a dirt racing event even if it's a custom event.
Therefore, the credits for this guide go to Ceiyne.
Here's what you need to do:
Fast travel to the Tapalpa Trail dirt race event. You should see it near the highway (picture above)
Now press as you approach the starting point X
Select Solo from the next menu
Next, scroll left and select Eventlab Creations (yellow tab)
In the next window select the search option (bottom left corner of the screen)
In the search window, select the Share option code (last line from bottom)
Finally, enter the following unlock code: 157539297
After entering the code above, click confirm and you will see the race in my screenshot below.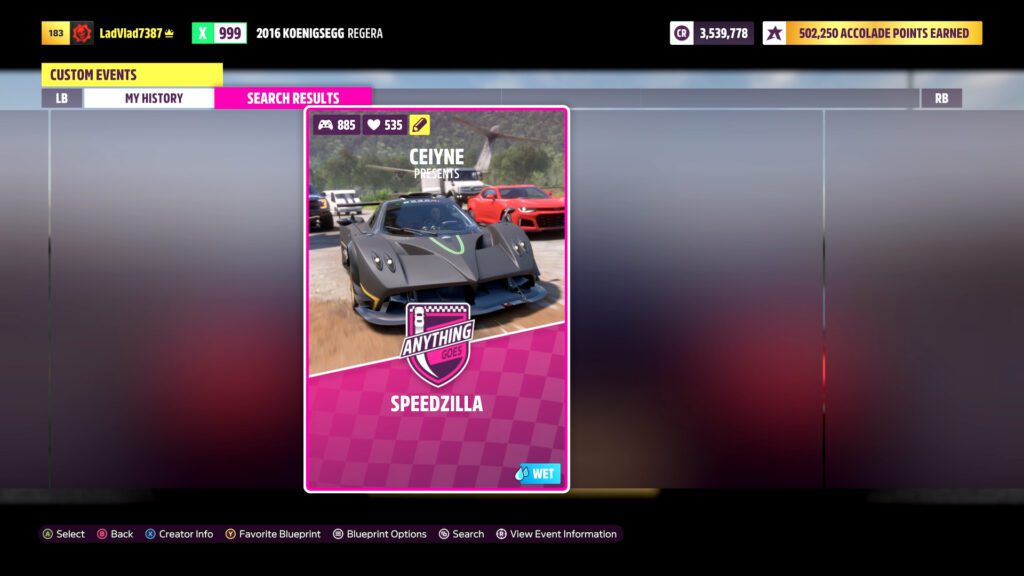 How to get 3 awesome speed skills in 3 minutes in a single dirt racing event
Now, before you start the race, consider picking your fastest car. Preferably a hypercar or something similar.
Koenigsegg Regera, One:1 and Jesko are valid options, but you can also go with the Sesto.
That's because you're driving straight ahead and on the highway.
So get ready and when the race starts, turn left and follow the GPS to reach the highway.
The moment you get onto the freeway, just accelerate and the Speedzilla award should appear, as you can see in the screenshot below.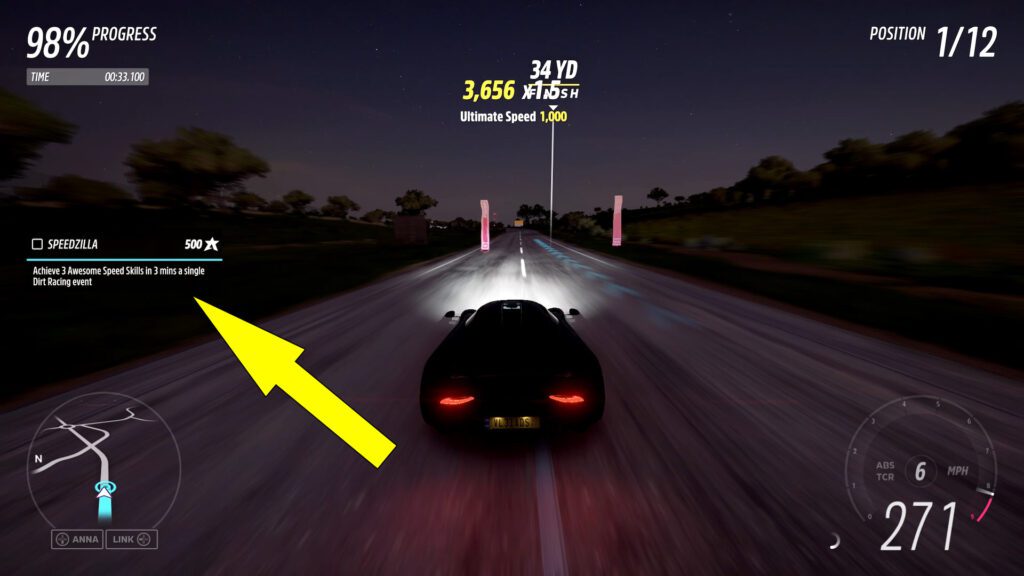 Did you manage to get the FH5 Speedzilla award with Ceiyne's custom race? If so, then consider supporting his work in the game by liking his blueprint.
Forza Horizon 5 Dirt Racing Speedzilla Accolade: How To Achieve 3 Awesome Speed Skills In 3 Minutes In A Single Dirt Racing Event